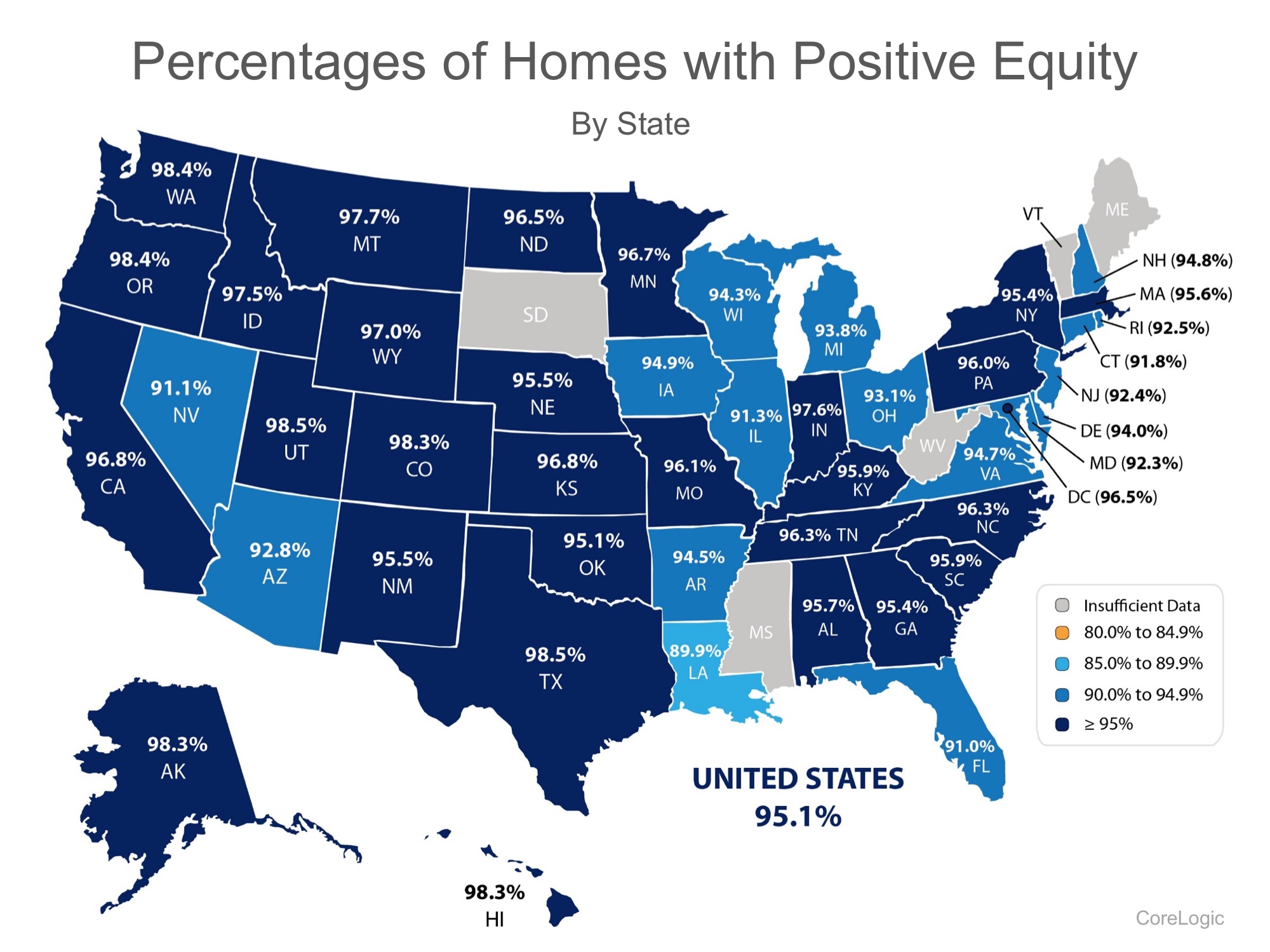 This is Great News.
This is the largest equity increase in the past 3 years. This has the potential to drive up homes values, Leading to another increase in equity and helping consumer spending.
This spark in the Housing market greatly impacts 82.9% of home owners. this means 75% of homes owners with a mortgage could use the equity in their homes to purchase another!
Te map below shows the large increase in home equity across the country. New Jersey is showing 76.9 of homes with a shortage have increased dramatically.